Harassment, Assault, Murder – But Stalking Is Still Not A 'Serious' Crime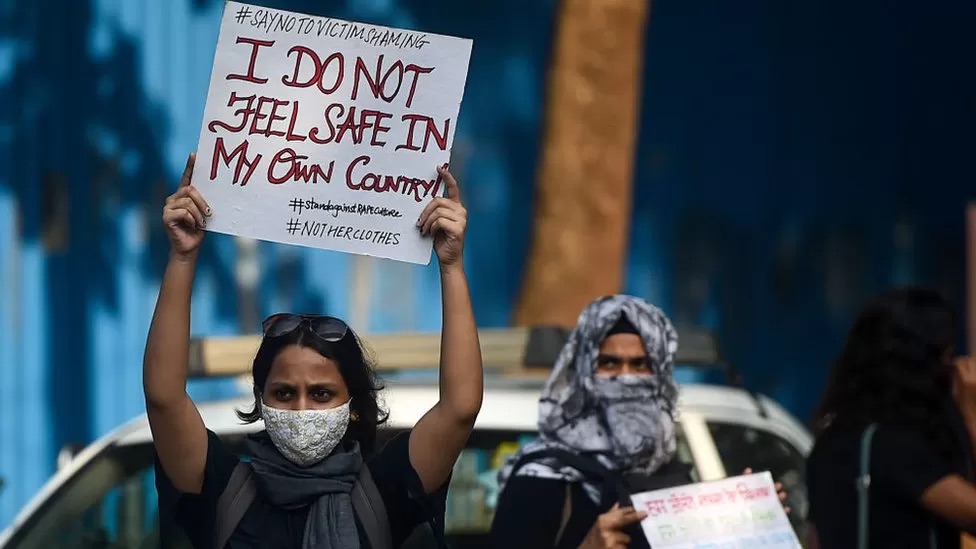 New Delhi: The murder last week of Chennai college student Sathya Priya by her stalker is at once horrific and familiar: a young woman is followed and harassed for months by a man obsessed with her. A police complaint is filed but the aggressor is let off on bail. He continues to offend and another complaint is filed but the families then settle for a "compromise". 
On October 13, Sathya Priya confronts the man who has followed her to a metro station. As a train pulls in, he pushes her onto the tracks. But replace Chennai with Dumka, Kakinada, Srisailam, Delhi or Surat and you get the same story of masculine entitlement, impunity, regressive social responses and casual policing of a serious crime.
A recent report of a judicial officer being stalked in Hamirpur, Uttar Pradesh shows how vulnerable stalking leaves women, including those in positions of power, by disrupting the normalcy of their lives, interrupting their careers and limiting their mobility and freedom. And quite often now it ends in a murderous assault, rape or acid attack. 
One case of stalking is reported in India every 57 minutes, says the 2021 Crime In India data released by the National Crime Records Bureau. This is a 14% increase over 2017 when 22 cases were reported every day (or one every 64 minutes). The crime rate – or number of cases per 100,000 women – for stalking has also increased from 1.3 in 2017 to 1.4 in 2021. 
Experts maintain official numbers are grossly underreported and that stalking is so highly prevalent in India that it is almost normalised as "teasing" or bad behaviour and not a crime. They attribute this largely to stigma, police refusal to file an FIR, and the fear of retribution. These factors play out in almost every stalking case, including Sathya Priya's. 
"Since complaints of stalking are not heeded to by the family, community and law enforcement agencies, perpetrators are emboldened to commit more severe forms of violence – especially if the affected woman belongs to a marginalised socio-economic or religious community," explained Manjula Pradeep, a lawyer and Dalit rights activist.
In a two-part series, BehanBox will look at why stalking remains highly prevalent despite the preventive laws. In the second-part we will look at how digitisation enables cyber stalking and how different socio-economic factors affect victims' experiences online. 
Stalking is a punishable offence under Section 354D of the Indian Penal Code (IPC). Under the section, any man who follows a woman and contacts, or attempts to contact her to foster personal interaction repeatedly despite a clear indication of disinterest; or monitors her usage of the internet, email or any other form of electronic communication, commits the offence of stalking.
The section was added to the IPC through the Criminal Law (Amendment) Act of 2013. This amendment was made on the recommendation of the Justice Verma Committee, constituted in the aftermath of the Nirbhaya gangrape in 2012, to suggest criminal law amendments for ensuring quicker trial and enhanced punishment for sexual crimes. Prior to the amendment, Section 509 of the IPC which criminalises the use of word, gesture or act intended to insult the modesty of a woman was used in the prosecution of stalking-related offences. 
However, it remains a bailable offence. This is despite the fact that stalking is an obsessive act and anecdotes show that it usually resumes after the offender is freed, and with doubled ferocity. Legal experts spoke to us about multiple issues with the law including ambiguous provisions, ease of bail, misapplication and the lack of gender neutrality. 
Police responses also show they do not recognise stalking as a serious and life threatening crime, instances show.
In Sathya Priya's case, the police booked the offender, Sathish, under Section 75 of the Tamil Nadu City Police Act, 1888 which applies to drunken, riotous or indecent behaviour in a public place. Sathish was arrested but granted station bail the same day. 
The tendency to push for a "compromise" or some kind of informal promise of reformed behaviour from the aggressor is another commonly noticed police response to stalking. In the July 2022 case, a west Delhi school girl was stabbed by her stalker after two years of persistently threatening behaviour. When her mother had complained about this, the police did nothing more than make him sign an "undertaking".  
Stalking victims can expect little justice, show NCRB data. There has been an eight-point increase in the percentage of stalking cases pending trials – from 88% in 2017 to 96% in 2021. The conviction rate has dipped from 35% in 2020 to 22% in 2021.
Research scholar Ainee Basir has dealt with multiple instances of stalking. She was 24 and a second-year undergraduate student at the Jamia Millia Islamia in Delhi when an M.Phil student from the same university started messaging her. Basir rebuffed the overture and eventually blocked the man. 
She was startled when a month later, the man forced his way into a conversation she was having with her friends in college. How did he know her location? What else about her personal life did he know? Basir sat numb, filled with anxiety and it was her friend who asked the man to leave and walked her out of the campus. The incident was reported to the proctoral team which then restricted the stalker's entry into the campus.  
Earlier last year, she was followed by a former senior from Delhi University. He boarded the same metro as her and sent her a message saying he had seen her. Later when she complained informally to a local police officer, a family acquaintance, she was asked to describe her stalker. 
"As soon as I said that he was likely a year or so older than me, the official retorted that the behaviour was normal for 'young blood' and never ends in a crime. He said I should only be wary of older stalkers," she told BehanBox.  
The stalking intensified and soon she started getting obscene emails and messages. She decided to lodge an FIR at the nearest local police station but it turned out to be a traumatising experience. She was asked for her stalker's photo.
"He then gave me a lascivious look and asked if the man had ever touched me inappropriately apart from following me around. I showed him the screenshots of the mails and messages. Then he started probing the nature of our relationship. I denied having any and then he completely dismissed my complaint. He said there is not enough proof for an FIR," said Basir. 
With no hope of redressal, she finally decided to confront her stalker over mail and threaten legal action, following which he apologised. 
BehanBox had reached out to Delhi police for a response on its apathetic attitude to stalking complaints. The copy will be updated when a response is received. 
The biggest reason why stalking or any other form of sexual harassment is underreported is the social attitude to it – the complainant is stigmatised, said Pritha Chatterjee, senior manager, advocacy, at Breakthrough, an organisation focused on gender discrimination and violence. It is common for survivors to be blamed for the crime, usually upbraided for not dressing or behaving "properly" and "asking for" bad behaviour.
"Victim blaming is a barrier to reporting stalking. Most service providers at One Stop Centres and police personnel themselves hold patriarchal views that find fault in the victim's behaviour — such as blaming the women for being in public spaces late at night," she said.
Many women also do not report stalking because of the absence of safe spaces to do so, said Chatterjee. "The fear of having to drop out of schools or colleges or having their freedom to move out curtailed by their families is real and a major hindrance to reporting of the crime," she said.
Another reason that contributes to underreporting is the fluid nature of this crime, which can be seemingly  inoffensive, said Chatterjee. "For instance, repeatedly receiving unwanted messages from a person against one's consent is one such form. But women overlook the need to report it instantly."
There is also a lack of vocabulary in regional languages to describe and report stalking, claimed Basir and Chatterjee. "For instance in Hindi one would describe it as 'peechha karna' (follow someone), but stalking is more than just following someone – it is repeated harassment. And, in my native language Bengali, I am not aware of a term that could be used to describe stalking," said Chatterjee. 
Stalking is often described indulgently – 'chhedkhani', 'chhed-chhad karna'  or even nazar rakhna (keep an eye on someone)'. These expressions fail to capture the magnitude of the issue. (The term "sexual harassment" was declared unparliamentary earlier this year leaving no space for a discussion on the issue in lawmaking processes.) 
Inaction emboldens perpetrator
India's popular culture glorifies stalking, pointed out Karuppannan Jaishankar, the principal director of the International Institute of Crime & Security Sciences, a not-for-profit academic institute and independent policy think-tank in Bengaluru. "Stalking is shown as a way of romantically pursuing a girl in cinema. As a result, people do not perceive it negatively until it leads to more heinous crimes such as acid attacks," he said. 
The portrayal of stalking is common in many aspects of popular Indian culture, such as cinema, folklore and mythology, says Anugyan Nag, assistant professor of film, media and cultural studies at AJK Mass Communication Research Centre at the Jamia Millia Islamia. 
"For instance, the whole lore of Radha and Krishna – or 'Krishnaleela' as we know it – includes the 'teasing' of Radha or other female devotees. Many of the pranks pulled on the women by Krishna are actually borderline sexual harassment," he said. It is often conveniently forgotten that even the gods have faced retribution for such behaviour, added Nag. 
There have also been studies (see here, here, here, here and here) that examine the role of popular cinema and songs in glorifying stalking and sexual harassment. A popular trope in Indian cinema is the "hero" impressing a woman with persistent pursuit, her disgust or irritation at his behaviour soon turning to love. How deeply this affects popular male behaviour becomes clear in the Hamirpur stalking case.  When investigated, the offender said he believed that if he persisted the woman would relent.
In Hindi cinema, stalking became more blatant by the 1990s, said Nag. "It can be observed that the hero and his friends gang up and follow the heroine. While the heroine expresses her discomfort, she is shown to eventually give in. Stalking is often used to display the machismo and masculinity of action heroes."
The problem is that such behaviour is glorified, celebrated and rewarded in the cinematic narrative, he said. But real-life incidents show that stalking is not "harmless". "We have seen in recent times how the replication of these seemingly benign behaviours trigger far more detrimental consequences for women such as rapes, abduction or even murder. Such portrayals generally reinforce male entitlement and patriarchal attitudes allowing men to get away with disrespecting women," said Nag. 
Dalit rights activist Pradeep also points to the even greater dangers that women from marginalised communities face. 
Before they are sexually assaulted, young Dalit girls were routinely stalked and monitored by their upper caste perpetrators, showed an analysis of 50 cases from 13 states by two collectives, the National Council of Women Leaders (NCWL) and the Dalit Human Rights Defenders Network (DHRDN).
"In cases of caste-based sexual violence, perpetrators are known to track and monitor the day-to-day activities of the women before attacking them in a secluded place like a farmland." 
Further, Pradeep argued that stalking is an attempt to control and restrict the mobility of women, especially those from marginalised groups. "Instances of stalking directly impact the mobility of women. The dominant caste groups exercise their power to scare girls and women of the socially weaker communities. For instance, the decision to drop out of schools for adolescent Dalit girls is purely preemptive," she said. 
Under Section 354D of the IPC, stalking is bailable in the first instance. However, many stalkers strike back and attack their victims to avenge imprisonment, explained Dalit rights activist Pradeep while arguing for the crime to be categorised as non-bailable. 
Instances of attacks or repeated harassment as retribution are common and have been reported from several states across India including Delhi, Chhattisgarh, Maharashtra, Tamil Nadu, Uttar Pradesh and Karnataka over the years. 
"Since stalking is a behavioural offence and often includes other crimes such as sexual violence, hacking in cases of online stalking, or other related threats to the woman's well-being and safety, it should be a non-bailable offense," said Debarati Halder, founder, Center for Cyber Victim Counseling, and professor of law at the Institute of Law, Parul University in Gujarat. 
When stalking leads to heinous crimes, the Code of Criminal Procedure is followed whereby if either of the reported offences is non-bailable, the other is also considered non-bailable, explained Halder. 
"However, my contention is that the victims are unaware of such procedures and may not recognise and report other accompanying offences," she added. 
The Indian law on stalking is ambiguous and gives a free hand to the police in the name of prevention of crime, said criminologist Jaishankar. "For instance, if pursued for the purpose of preventing or detecting crime, it will not be considered stalking. Further it states that if pursued under any law or to comply with any condition or requirement imposed by any person under any law, it will not amount to stalking. The law, therefore, can easily be misused by police officers and ministers."  
There are many grey areas when it comes to the Indian law concerning stalking, said Jaishankar. "For instance there is no clarification as to what constitutes 'clear indication of disinterest' and when it should be expressed."   
Legal experts have criticised Section 354D for not being gender neutral. "The definition of stalking under IPC is gender-specific. It fails to recognise that stalking as a behaviour is not limited to men and that men, trans persons and other gender minorities can also be victims of stalking," said law professor Halder.
In February 2018, the Supreme Court had dismissed a Public Interest Litigation, demanding that laws pertaining to rape and sexual harassment be made gender neutral, saying that it was upto the parliament to amend the law. 
"Legislations come as a response to social and collective cry. These sections are victim-oriented and Parliament has acknowledged a woman as the victim. We cannot ask Parliament to legislate," stated the bench. 
Support BehanBox
We believe everyone deserves equal access to accurate news. Support from our readers enables us to keep our journalism open and free for everyone, all over the world.