70 years after India enshrined "Right to Equality " as a Fundamental Right in the Constitution, gender equality remains an unfinished agenda. While India ensured universal suffrage in 1950, women and transgender persons are underrepresented in India's national parliament and state legislative assemblies. Only 14% of Members of Parliament are women. There are no transgender persons in India's parliament. Only 8% ministerial positions are held by women across state governments.
Even as more women and transgender persons vote and run for public offices, they are systemically excluded from governance and policy making. Their ideas, voices and aspirations are almost entirely absent from political party manifestos. Women actively want to shape strategies, policies and laws on all critical issues from local to international level.
Women and gender diverse persons are also underrepresented in newsroom leadership, which influences what stories are told and how policies and laws that affect them are analysed and reported.
BehanBox (Voices of Sisters in Hindi) aims to correct this historical injustice by bringing the voices of women and gender diverse persons to the centre of public discourse. Our objective is to shine a spotlight on existing and widening gender gaps with a critical look at laws, policies and data with a gender lens from local to the national level.
As a women-led organisation, we platform local and women journalists, especially from historically marginalised communities, in our mission to transform journalism.
In times of the pandemic, when inequalities are increasing and freedoms gained by women in the past decades are being lost, our mission is to mainstream gender journalism with our in depth, evidence-based critical research and reportage.
Our mission is to transform journalism by centering voices, concerns, aspirations and achievements of women and gender diverse persons through in-depth and evidence based reportage and storytelling.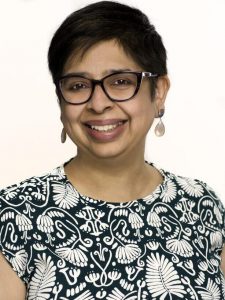 Bhanupriya Rao
Bhanu is the founder of Behanbox. She has been an independent researcher and journalist writing on gender, governance and social justice. She is a passionate advocate for Open data and Right to Information and has worked globally across Asia, Africa and Europe on furthering transparency, accountability and democratic governance.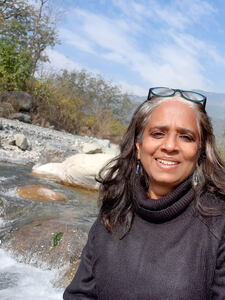 Malini Nair
Malini is a consulting editor at BehanBox. She has worked across news organisations, both print and digital, in editing and writing roles. She is deeply interested in the issue of gender inequity across fields - from politics to culture.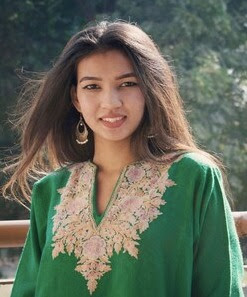 Eisha Hussain
Eisha is a multimedia journalist at Behanbox. She has covered issues around gender and sexuality, displaced communities from conflict zones, and protest cultures. As a multimedia journalist she believes in the power of compelling storytelling to inspire social change.