How The Climate Crisis Is Driving Sex Trafficking In Arid Rayalaseema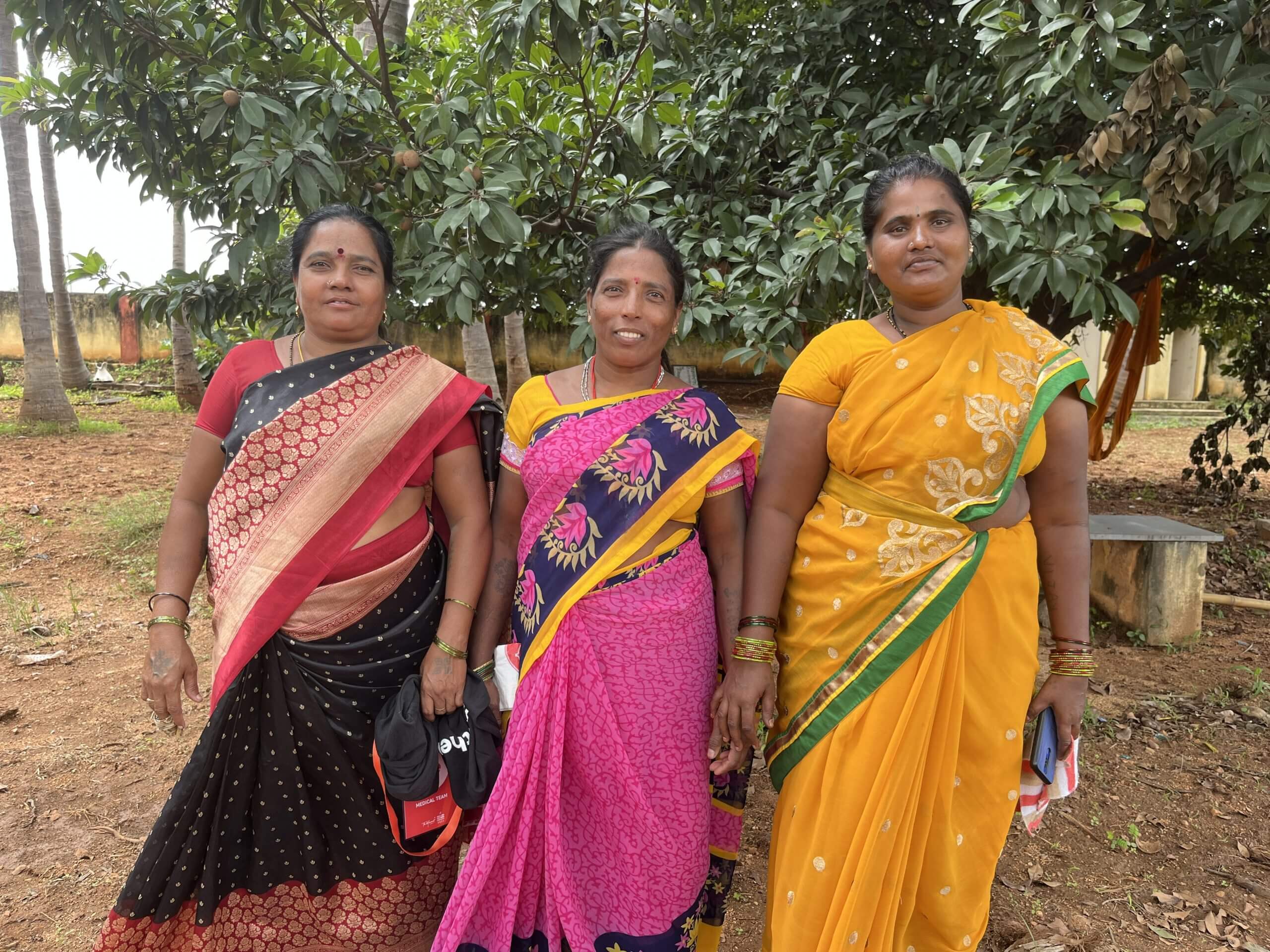 Kadiri (Anantapur district, Andhra Pradesh): The livelihood crisis created by scorching summers, failed monsoons and frequent droughts in the arid Rayalaseema region of southwestern Andhra Pradesh has left women from poor and marginalised communities highly vulnerable to sex trafficking, shows a BehanBox investigation.
Rayalaseema contains some of the biggest sex trafficking hotspots in the state – Anantapur, Kadapa, Rayachoti and Chittoor districts. To understand the entrenched links between climate change, agrarian distress, debt and sex trafficking, we visited Anantpur, one of the most drought-prone districts in the region and the second driest in the country after Jaisalmer in Rajasthan. 
"Isaka varshala valla panta chachipoyindi (my crops died due to sand rains)," said Pallavi*, 32, a Dalit former groundnut farmer who was trafficked to Mumbai's brothels 12 years ago. She says she was brutalised for a year before she managed to escape and return home.
The groundnut crop that covers 69% of Anantpur's cultivated area demands intense irrigation that the area's steadily worsening drought condition cannot ensure. Pallavi says she cannot recollect more than two or three good monsoons in the last 10 years.
The four acres of land she inherited from her father had started turning dry when Pallavi was still in her teens. After she got married, she and her husband, Pakirappa, would trudge 30 km to their farm in Kadiri and work on it. But by the time Pallavi turned 20, the land had become totally uncultivable. 
An energetic and cheerful woman, Pallavi was dressed in a black saree, a black bindi and a dot of vermillion on her forehead, and green glass bangles on wrists, when we met her. She exudes confidence and works as a volunteer at the Rural and Environment Development Society (REDS), an NGO, in Kadiri, an NGO focussed on helping trafficking survivors. But when she talks of her time as a sex worker in Mumbai 12 years ago, she still shudders.
It was her cousin Ramu who had taken her to Mumbai on the promise of getting her a  job as a domestic worker, when she and Pakirappa were struggling to survive. But once there, he handed Pallavi over to two of his friends, Asif and Naveed, who sold her to a brothel. "It has been over a decade since I escaped. But I still wake up in the middle of the night having a nightmare about what had happened," said Pallavi. 
Pakirappa had to sell their cattle to pay off her traffickers and get her home. Stories like these are not uncommon in the area and we spoke to five survivors to understand the nature of the crisis.
Andhra Pradesh has seen an 8% increase in the number of human trafficking victims over a year to 2019, according to the National Crime Records Bureau. The biggest purpose of trafficking in the state is sexual exploitation, followed by domestic servitude and forced marriage, as per the Network against Trafficking & Sexual Exploitation (NATSAP), an AP-based human rights group.
About 50.5% female sex workers in the state entered the profession via trafficking, says a cross-sectional survey by National Centre for Biotechnology Information (NCBI) in Andhra Pradesh.
Climate Vulnerability, Agrarian Distress
The Climate Change Vulnerability Index lists Assam, Andhra Pradesh and Maharashtra as the three most climatically vulnerable states of India, with Andhra's vulnerability ranking second at 0.483. Anantapur district, highly vulnerable to floods and drought, has a climate vulnerability index of 0.5939. 
The Rayalaseema region holds eight districts – Kurnool, Nandyal, Anantapur, Sri Sathya Sai, YSR Kadapa, Annamayya, Tirupati and Chittoor. Of these, Anantapur, Kadapa and Rayachoti are severely drought-prone. In them, 151 villages are particularly vulnerable to trafficking because of the rampant poverty caused by climate change.
These vast districts of Rayalaseema suffer acute desertification and mass migration. Scanty rainfalls since the early 2000s have turned Anantapur into a desert.
Up to 70% of Rayalaseema's population lives off agriculture. And up to 90% of the agriculture here is rainfed, the main crops being paddy, groundnut, cotton, horse gram and red gram. This leaves agriculture highly vulnerable to the vagaries of climate change.
The loss of shrubs and forests is a problem across the entire Rayalaseema region. In Anantapur district alone, 11% of the area is classified as 'forest' but the actual forest cover has dwindled to less than 2 %. All this has impacted the region's soil, air, water, and temperature.
The ensuing agrarian distress has led to a dramatic increase in the number of farmer suicides in Andhra Pradesh for a decade now. Between 2020 and 2021, there was an increase of 19%  in the the farmer suicide rate in the state. The latest NCRB data revealed that after Maharashtra and Karnataka, Andhra Pradesh reported the most farmer suicides.
Agriculture no longer offers steady livelihood to farmers, small or big, in western Andhra Pradesh. The lack of other sources of employment has forced hundreds to turn to migration, leaving them vulnerable to trafficking. In 2018, about 700,000 farmers migrated from Anantapur and Kurnool districts.
Climate change has also pushed farmers into cultivating hybrid cash crops and once this happened, women farmers were nothing more than labourers. Crop changes also undermined women's role in farming. Traditionally they were the custodians of the seeds of the diverse rainfed crops grown here. They work as small-scale farmers to feed their families, and seeds are the key to their work. Women also play a big role in the state's seed trade. All this gives them a critical role in building cohesion and identity in their communities and ensuring inclusive governance. But the agrarian crisis has changed all that.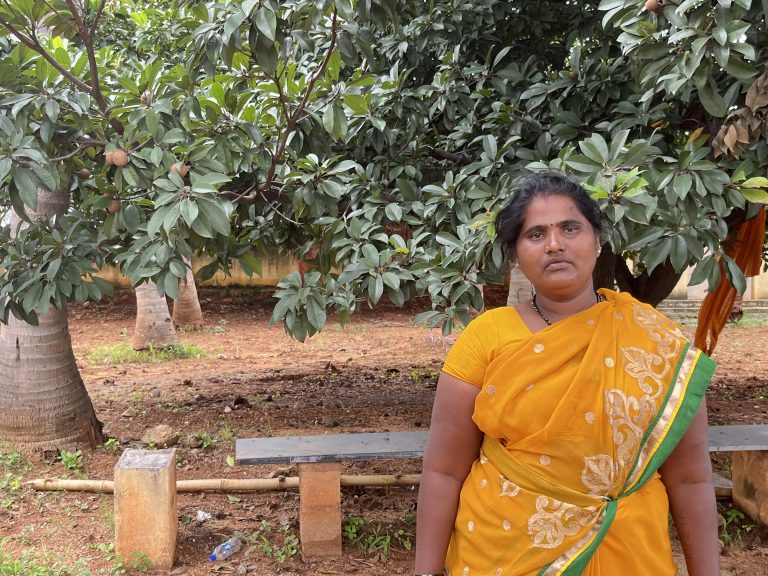 Studies have shown that trafficking has increased in the aftermath of natural disasters such as cyclones, flooding, earthquakes and tsunamis. And according to a report published by NATSAP, adult women are 90% more vulnerable to trafficking than adult men.
Asha*, another Dalit trafficking survivor, is not a direct victim of climate events. But her parents, like many others, gave up agriculture and started doing paid daily labour at construction sites when farm work became untenable.
Asha was 15 when her mother told that she was to marry soon. The groom was Yadayya, a 40-year-old man from their tiny village, Chippalamadugu, in western Andhra Pradesh's Anantapur district. A shy woman in a yellow saree, with a gold and black mangalsutra around her neck and a black bindi on her forehead, Asha is now in her early 30s. 
Looking back, she says marriage was not a choice for her. "We could not afford a meal a day unless both my father and mother travelled to Rayachoti, 70 km away to work at a construction site," she said. She remembers feeling detached about the wedding. "All I knew was that we were poor and if I did not marry Yadayya, my parents would die by suicide."
But marriage was not the escape she was hoping for. She was abused and beaten by her husband and his family for not bringing any dowry. The harassment continued even after she conceived six months into the marriage. 
The violence did not end even after she delivered her daughter. "He tortured me for months. I finally gave up," she said.
A year later, in the middle of the night, Asha left home with a neighbour, Rangamma, who had promised to find her work in  Rayachoti. "The next thing I remember is waking up on a train heading to Mumbai," she said. Rangamma, along with two men, Atil and Sameer, had sold her to a brothel in Bhiwandi in north-east Mumbai.
She said she tried repeatedly to run away but she would be caught and resold to another client. "I was once smacked in the face when I tried to escape," Asha said, pointing to a broken tooth in her mouth. ""They locked me up in a room and did not let me out. There were about 30 other women there my age." 
"Agents" like Rangamma are active in most of the impoverished districts of Andhra Pradesh and they befriend women and girls in distress, Asha told Behanbox. Asha recalls being forced to wear "short skirts" and being presented to "clients" who ran brothels across Maharashtra. "They bought us like we were groceries," she said, describing the "rate card" attached to age groups. The younger the woman, the more valuable her place in the trafficking market.
Debt, pandemic crisis push women back into sex work
Up to 77% of Andhra's rural agriculture households are in debt, second only to Telangana (79%) that leads the list. Here are some reasons.
Drought has damaged 550,000 hectares of farms in the state since 2014 and  it has impacted about 3.2 million farmers, resulting in losses of up to Rs 3216 crore that could have been used to irrigate well over 40,192 hectares of land. All these, plus the high cost of digging borewells and buying pesticide prices have pushed farmers into distress and thus suicide. 
Usurious money lending by private money lenders has been spreading acute distress among the state's most marginalised social groups. In 2020, during the COVID-19 pandemic and ensuing lockdowns, women from these groups, including trafficking survivors, were forced to seek such loans to survive. This continues till date, pushing the women back into sex work.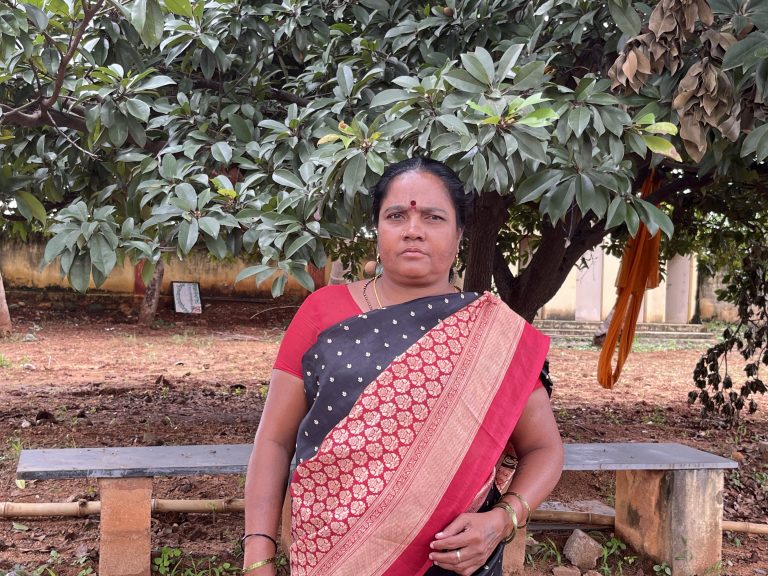 It was at a Kamathipura brothel that Asha and Pallavi met In 2010. Asha was 17 then and had been a sex worker for a year; Pallavi was 20. "We connected with each other as we spoke the same language. For the first time it felt like coming home," said Asha. "We gave each other strength."
A few months later, both Asha and Pallavi made a deal with the broker: they would give up all their gold and in turn they would be allowed to leave. Pallavi's husband had to sell his cattle too to bring her home. 
But homecoming was not easy: everytime they stepped out, they were abused by men, they recounted. "Nobody respects me in my village even today. They all think I am a prostitute," said Asha. What hurt her most was that her daughter did not recognise her. "Her first words to me were: 'You are not my mother. She died when I was born.' They still break my heart." 
Pallavi and Pakirappa had lost both their land and cattle and were forced to leave their village. He now works as a farm hand.
With the help of REDS, both Pallavi and Asha were able to seek some semblance of police action against both Ramu and Rangamma. No official complaint was filed but the police claimed that they searched for the two in Anantapur district but they could not be traced. The women said they were too scared to file an official complaint.
FIRs have been lodged only in 16.5% of the trafficking cases in Andhra Pradesh so far.
Both Asha and Pallavi, today work as volunteers with REDS and help increase awareness about trafficking. "I tell my story to people so that they do not make the same mistake," Pallavi said.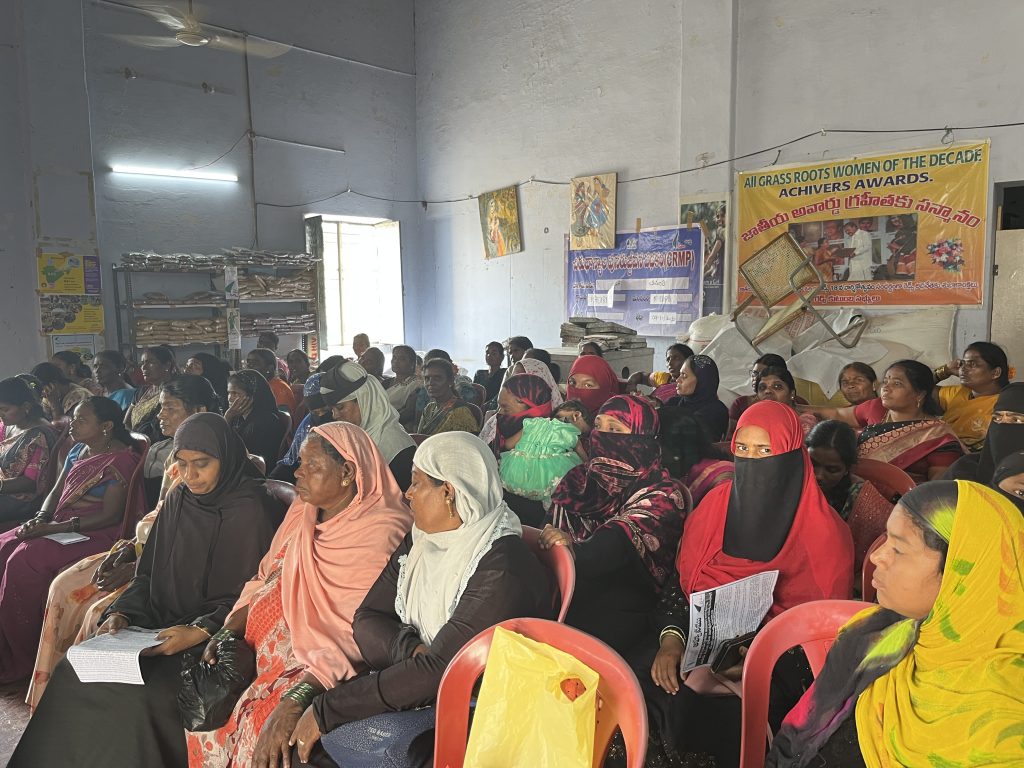 Bhanuja Cheruvu, the founder of REDS, has been campaigning for the protection and empowerment of trafficking survivors for over a decade. The state, she says, does little to help the women.
"About 65% of the women rescued from brothels have tested HIV-positive. The state has not provided any health support or compensation to the victims in over a decade," she said, adding that the police and state officials do not grasp the implications of trafficking and lack empathy.
The proportion of rescued cases remains the highest in Andhra Pradesh but it fell from 63% in 2016 to 56% in 2021. Cases of women returning of their own volition increased to 22% from 17% and families enabling their return remained unchanged.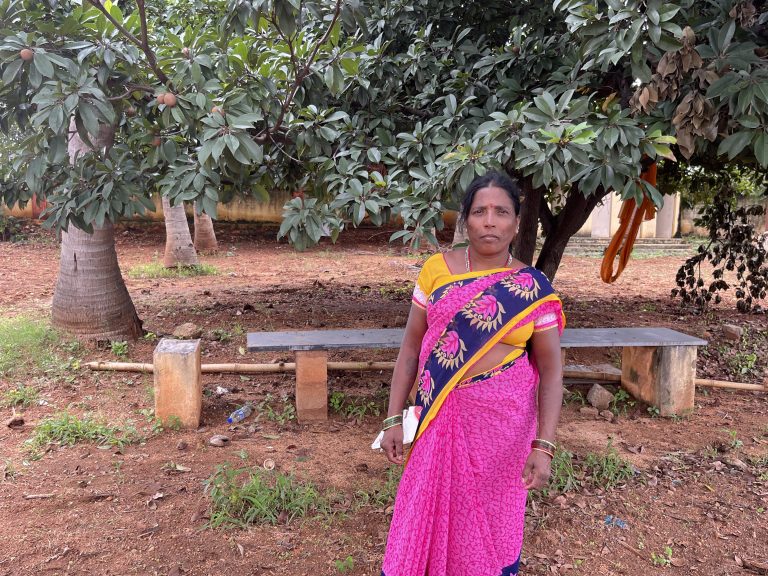 Marginalised communities such as Adivasis, Muslims and Schedule Castes are the most vulnerable to trafficking, says a report of the United Nations Children's Fund. "People belonging to the backward castes in Andhra Pradesh are most prone to trafficking," concurred E Ramulu, a volunteer with REDs.
Gangamma*, another survivor associated with REDS, countered this. "Irrespective of caste, colour, religion, if you are a woman who comes from poverty, you are the perfect target for traffickers," she said. Unlike Asha and Pallavi who belong to Schedule Caste ( SC), Gangamma belongs to Other Backward Class (OBC) caste and firmly believes that money defines security.
"Where we live, there is nothing worse than being a poor woman," said Gangamma, the oldest and only daughter amongst five children. She was  trafficked at the age of 25. 
Like many others she was pushed into sex work when her father, a farmer in Kadapa district, died by suicide after floods destroyed his corn crops in 2009.
The Ministry of Social Welfare (MSW) and the Ministry of Women and Child Development (MWCD) have no schemes targeted at the assistance or repatriation of trafficking survivors. Of the 2,219 victims of human trafficking rescued between 2016 and 2020, only two were awarded compensation for rehabilitation, says the Stage Legal Services Authority (SLSA).
A research by Compensate Victims, published by Sanjog in 2020, held the lack of awareness responsible for human-trafficking victims not seeking the aid. 
(*Names changed to protect women's identities)
Support BehanBox
We believe everyone deserves equal access to accurate news. Support from our readers enables us to keep our journalism open and free for everyone, all over the world.