Women Bear The Emotional Burden Of Kashmir's Infertility Crisis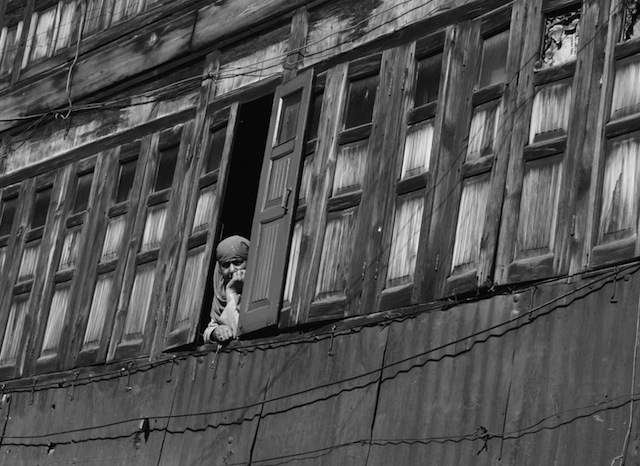 Srinagar: Aiman Bhat, 39, describes herself as hanth, a pejorative in Kashmiri for childless women. She is an accomplished young woman with a doctorate in humanities but the indignities piled on her for not being able to conceive have brought her to the psychiatry department of Institute of Mental Health and Neuro Sciences in Srinagar for therapy.
"My daughter worked hard all her life to make herself independent but now she is dependent on her widowed mother," said Shaheena, who has accompanied her to the hospital. Aiman has had three failed cycles of IVF which themselves were traumatising. And then there is the harassment she faces from her husband's family for being childless.
"Where will she get a child from? Her health is not good after these procedures and she complains of frequent headaches, backache and anxiety," says Shaheena pointing to Aiman's haggard and pale face.
Aiman's struggle is not uncommon in Kashmir among women coping with the multiple stresses of involuntary childlessness. A host of factors have led to a high level of infertility in Kashmir, especially marriages delayed due to the multiple impacts of the conflict situation as well as very high prevalence of polycystic ovary syndrome (PCOS), as we explain later. This is further compounded by social conservatism and the lack of affordable reproductive health facilities. All of it is pushing several women in Kashmir into a mental health crisis, shows anecdotal evidence and interviews with medical experts. 
Yasir Rather, an assistant professor in the Department of Psychiatry, Government Medical College (GMC), says that a good number of childless Kashmiri women patients come to him in acute distress. "These women have developed clinical depression, anxiety, sleep and adjustment issues," said Rather. 
In progressive societies, voluntary childlessness has found acceptance and a declining fertility rate is perceived as increased reproductive autonomy among women. But in conservative communities, a woman's worth in a family and community is measured by her ability to produce children. If she cannot, she is stigmatised and the burden of this "failure" is borne entirely by her. In Kashmir, for instance, childless women are condemned as bringers of "bad luck" and worse. 
Infertility is a significant clinical problem that impacts 8–12% of couples worldwide, as per this 2021 study which cites 2016 WHO figures for India as falling somewhere between between 3.9% and 16.8%. 
Around 10-15% of the population in Kashmir struggles with infertility, as per a 2020 study to assess "knowledge and attitude of infertile Kashmiri couples" in the International Journal of Reproductive, Contraception, Obstetrics and Gynaecology. "Among the above percentage, the prevalence of primary and secondary infertility was 72 percent and 28 percent respectively," the study noted.
In men, infertility is caused by absence or low levels of sperm, or abnormal shape and movement of the sperm and in women, by a range of abnormalities of the ovaries, uterus, fallopian tubes, and the endocrine system, among others, says the World Health Organization. So the cause can lie with either partner but the infertility study in Kashmir reiterated what we said earlier – 91.5% of female respondents were blamed by their family members and community.
Involuntary childlessness causes psychological and psychosomatic disorders such as distress, depression, anxiety, low self-esteem, guilt and these can be extremely serious, research shows.
More than 50% of women interviewed for the study have symptoms of moderate depression, 20% of severe depression and 16% of mild depression, according to a 2020 study of the psychology of infertile women aged between 18 and 45 years in Kashmir by Masarat Ali, a researcher at the Kashmir University. Upto 50.4% of respondents also felt a change in their relationship with their partners. 
The study found that women are considered to be a part of their husbands' family only after they have children. And this meant that 68.4 % faced harassment in their husband's home." 
"Although the problem [infertility] is biological, in our society it has severe socio-psychological repercussions," said Ali.
No access to affordable facilities
None of the government medical facilities in the Valley offer assisted reproductive technologies which means that women seeking infertility treatment – usually expensive – have to depend on private hospitals. Even these hospitals do not have fertility experts stationed in Kashmir; they are flown in whenever they are required or the patients are asked to travel to other centres elsewhere in India, adding to the treatment costs.
Sabahat Rasool, an infertility specialist based in Kashmir, estimates that IVF therapy costs around Rs 4 lakh and if the patient has to travel elsewhere the costs go up to at least Rs 7 lakh.
Tafheem Ahmad, who heads the operations at Max Centre in Srinagar, says that his hospital records nearly 100 infertility patients and 15 IVF consultations every month. "We don't do IVF procedure here, we have doctors from outside who diagnose these women and when they have to go for an IVF procedure they visit our facility outside Kashmir," he said.
Kashmir's only maternity tertiary care hospital where around 1000 women visit OPD consultation on daily basis started a Intrauterine Insemination (IUI) Centre to address infertility issues but it closed soon after. 
"There is no trained manpower to keep the laboratory running," said a gynaecologist who wished to remain anonymous. "No funds were transferred in order to run the lab. Hospital authorities say the centre is running but practically no IUI was done this year. Infertility treatment needs a dedicated set-up like instant ultra sonography at the first visit but in government hospitals it is not possible. They have to get dates first for these procedures because of the huge rush."
The medical superintendent of LD, Muzafar Hussain Sherwani, said that this year in June the IUI unit became functional once again but doctors say budget constraints do not allow it to operate.
Why is infertility a complex issue in Kashmir? Bhavana Banga, an infertility expert, who has been visiting Kashmir for a decade now, says that social attitudes impact attitudes to infertility. And the fear of stigma inhibits couples from approaching doctors till they are well into their 40s. "There is a very high incidence of hypo-thyroid affecting the fertility cycles in Kashmir," said Banga. 
Infertility expert Rasool says that late marriages, bad food habits, sedentary lifestyle, economic stress, over-the-counter drug usage and self medication are the main causes of infertility in Kashmir. "As we age our egg quality and quantity also decreases," she says. Experts also blame stress—that is known to create low quality and quantity sperm in men—for this rise in infertility. Moreover, the conflict situation where one's entire focus is on life, survival and economic status affects reproductive health. 
The Ministry of Statistics and Programme Implementation's 'Youth in India 2022' study stated that Jammu and Kashmir has the highest proportion of unmarried persons–29% – within the age bracket of 15 to 29 years tops among all states and union territories. 
 There have been quite a few studies on how late marriages have now become a norm in Kashmir. The most cited study, published in 2007 is the paper by  Bashir Ahmad Badla, professor in the department of sociology and social work at Kashmir University, 'Emergence of Late Marriages in Kashmir'. 
"Acute poverty, unemployment, dowry, modern education and the about two decades of conflict are some of the major reasons for late marriages in Kashmir," says this study.
Both men and women wait for financial stability to marry and the unemployment crisis in the Valley, precipitated by the decline in government jobs, means late marriages. "In the last 30 to 40 years, the average marrying age rose from 24 to 32 for men and from 21 to 28 for women," as per the study cited above.
The PCOS problem in Kashmir
Polycystic ovary syndrome (PCOS) represents 80% of infertility cases related to ovulation. It also is a treatable condition.
A cross-sectional study of Kashmiri women aged 15-40 years between May 2013 to May 2015 showed that 35.3% had PCOS using one criteria and 28.9% by another. "The prevalence of PCOS is high among Kashmiri women and is probably the highest in a published series globally," it concluded. 
Maimoona Bano, 34, from Achhabal in Anantnag, has been hoping and praying to conceive for six years now, quietly dealing with grief of being ridiculed by family and community. Medical reports show that she has PCOS but Bano realised her condition only two years ago. 
Shafi Kuchay, a renowned endocrinologist, said that PCOS also causes anticipatory anxiety of not being able to conceive. "Women with PCOS may report symptoms of anxiety or depression as a result of body changes imposed by the illness, such as growth of thick hair over face, acne, weight issues, and thinning of or even loss of scalp hair etc," he said.
Studies reveal that 40% of women with PCOS experience depressive symptoms. 
Studies say that genetic and environmental factors are resulting in the spread of PCOS. here is also the possibility that intermarriage within families causes the syndrome. 
"We know that PCOS runs in families because of a strong hereditary component. As Kashmir is a closed society, and most marriages happen among relatives. This may be a cause of increased prevalence of PCOS in Kashmir valley," said Kuchay.
Support BehanBox
We believe everyone deserves equal access to accurate news. Support from our readers enables us to keep our journalism open and free for everyone, all over the world.