Why Women Sugarcane Cutters Of Maharashtra Seek Needless Hysterectomies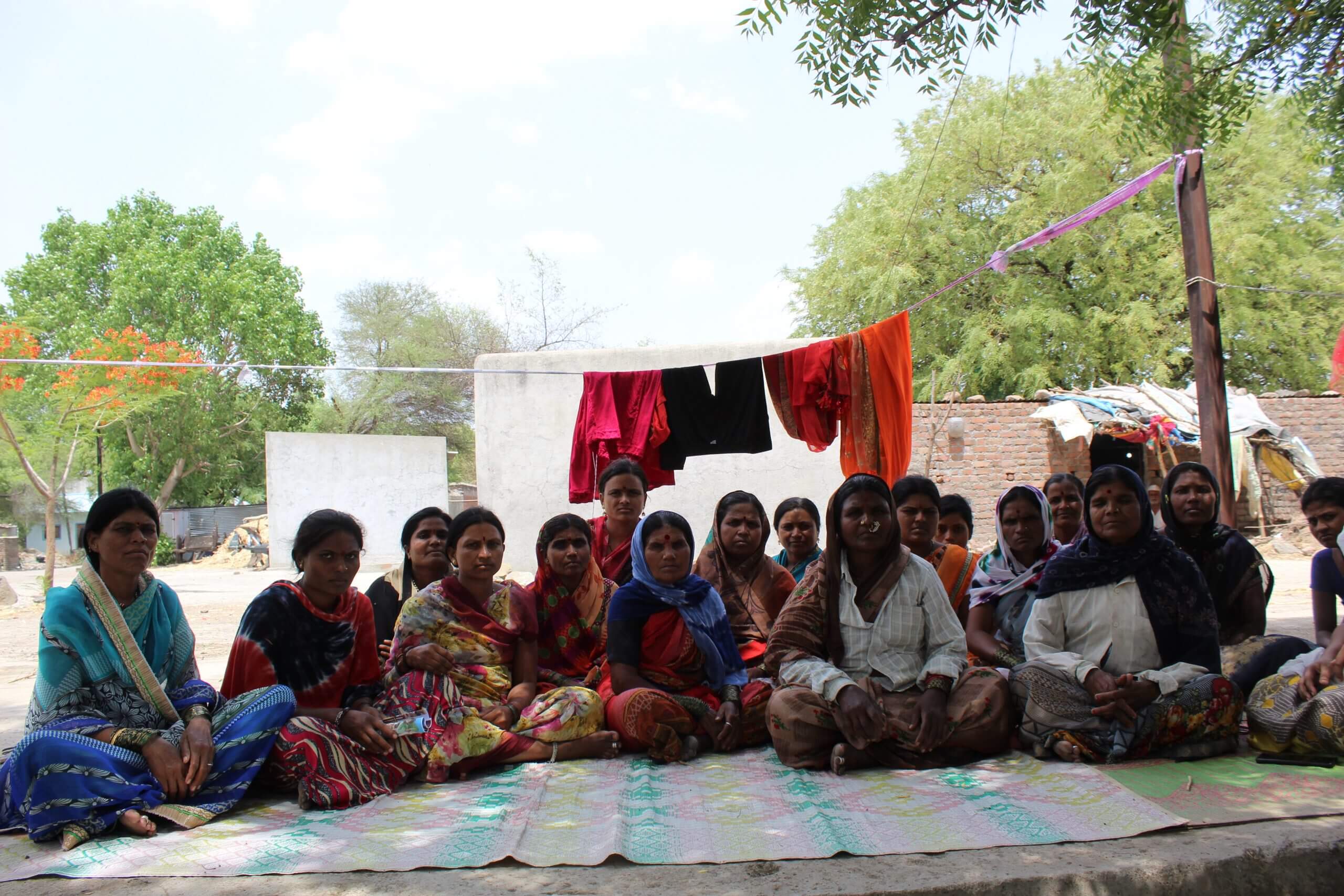 Kaij taluka (Beed district): Sugarcane cutting is relentless, backbreaking work, say the migrant women workers of Kothi village in Kaij taluka of Maharashtra's Beed district. You have to hack at the crop from 5am till 11pm on most days, with few rest or toilet breaks. Once the field has been flattened, you have to tie the canes into bundles of 45kg each, carry them on your head and load them onto trucks using a makeshift ladder which can only be used to ascend. 
Once the work is done, you have to jump off the trucks, clearing a height of about 3-4 feet. You get to sleep maybe 4-5 hours in a makeshift tent and then you are back at it. This exhausting cycle of hard labour lasts for six months, October to March, when the women and their families move to villages in other parts of Maharashtra and Karnataka for cutting work.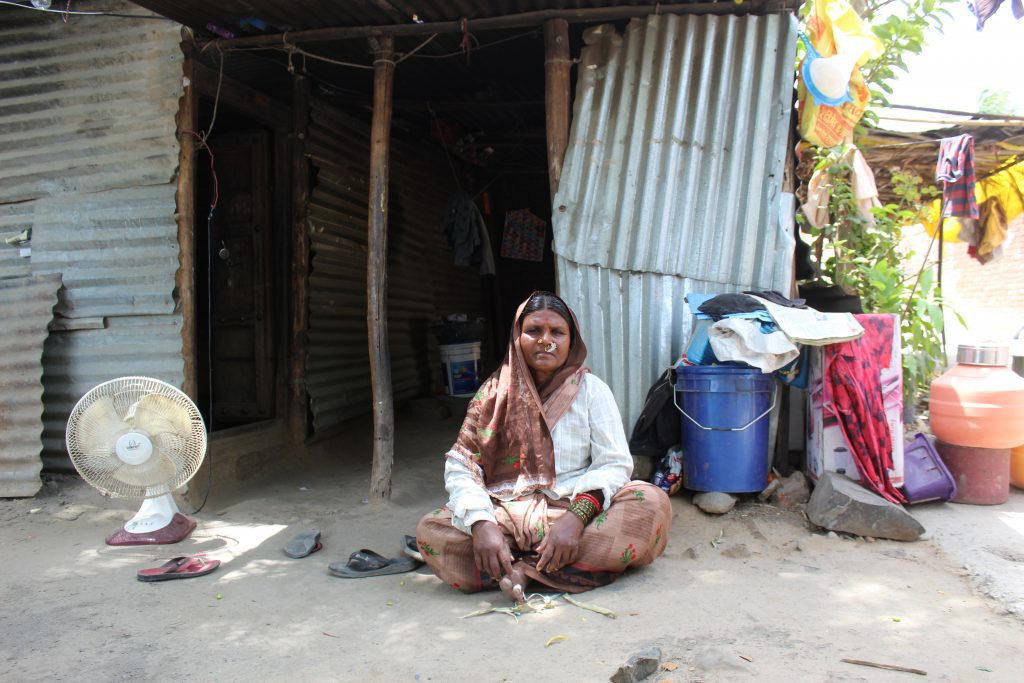 Among the women we speak to in Kothi is Gangabai Prakash Shingare, 40, who has been working as a sugarcane cutter with her parents since age 7. She was married off at 12 and then she resumed the same work, this time with her husband and in-laws. She has never once seen any facilities in these fields for women workers to deal with menstruation.
"I have worked in Maharashtra and Karnataka but I have not once seen a toilet or bathroom for women. Men can walk to the nearest pond and bathe but what do we do? Early in the morning, when it is still dark, we walk into dense sugarcane fields. That is the only time and place we have to manage our businesses," said Shingare who said there are times when women have to go without a bath for weeks.
Women employed as cutters in the sugarcane fields of western Maharashtra and parts of Karnataka work for 18-20 hours a day without any access to resources that can ensure menstrual hygiene – water, toilet, sanitary pads, privacy, or even time, revealed our month-long investigation. We spoke to over 40 women living and working across 20 villages in Kaij taluka and all spoke of acutely uncomfortable menstrual experiences. 
Most women we met said they simply tear a piece of cloth from their petticoats to make themselves a pad or a diaper. They often go for two-three days without changing and Shingare said that women cutters routinely suffer from urinary and vaginal infections. She has herself dealt with sharp abdominal pains since age 31 but has had to work without a break.
In 2019, an investigative story reported that women sugar cutters from Beed were having hysterectomies in large numbers – as many as 50% in Vanjarwadi village – because the mukadams (contractors) did not want women workers to take time off for self care during menstruation. Cane cutting work is usually taken on by couples and the story revealed that if a husband or wife took a day off work they had to pay a fine of Rs 500. Of the women we interviewed, at least 30 of them had hysterectomies done to deal better with the demands of work and menstrual health.
Of the 82,309 women sugarcane cutters in Beed district 13,861 or 17%  had undergone hysterectomy, as per data for 2019 provided by the Public Health Department of Maharashtra (table below).
Block wise hysterectomy operations in Beed district
| | | | |
| --- | --- | --- | --- |
| Name of block | Women sugarcane cutters who underwent hysterectomy | Percentage | Total number of women sugarcane cutters |
| Ambejogai | 325 | 10% | 3423 |
| Ashti | 687 | 15% | 4457 |
| Beed | 1639 | 19% | 8777 |
| Dharur | 1159 | 16% | 7449 |
| Georai | 2998 | 18% | 16965 |
| Kaij | 1264 | 17% | 7258 |
| Majalgaon | 775 | 9% | 8252 |
| Parli | 732 | 13% | 5719 |
| Patoda | 370 | 7% | 5433 |
| Shirur | 2919 | 31% | 9388 |
| Wadwani | 993 | 19% | 5188 |
| Total | 13,861 | 17% | 82,309 |
Source: Data from Public Health Department for 2019, Government of Maharashtra
83% use rags, some right after washing them
A 2019-2020 study involving 1042 women cutters across eight districts of Maharashtra, Crushed Hopes: The Plight of Women Cane Cutters in Maharashtra, was conducted by the Mahila Kisan Adhikar Manch (MAKAAM), a coalition working for women farmers. It revealed the extent of menstrual distress among women sugar cutters. Of the 946 women who were of reproductive age, 83% reported using rags during periods and the rest sanitary pads. Among those using rags, 92% washed and reused their pads. Of these, 76% allowed the cloth to dry before reuse, the rest used it damp. Only 59% of women mentioned that they have water available at the workplace.
The report was accepted by the government in August 2019, but its recommendations are yet to be implemented.
Beed's district health officer Amol Gite agreed that problems related to menstrual hygiene are rampant among sugarcane cutters. "In government hospitals, we have been seeing women sugarcane cutters between age 25 and 40 suffer white discharge, cervicitis, as well as uterine bleeding. They only come for treatment when the health concern is at a critical stage," he told Behanbox. But he maintained that the public health systems are equipped to deal with the crisis and that frontline health workers had a hard time convincing women workers of the need for period hygiene.
Change in police behaviour is critical
Cane cutter Meera Dutta Kokati, 45, said contractors were insensitive to the needs of women workers. "Leave aside a toilet or shelter, they do not even organise water to drink and bathe. If we had access to water we could wash out period rags and reuse them. How much cloth can we tear from our petticoats, so we often make do with soft leaves," she said.
Kokati suffered multiple infections and abdominal pain till she had a hysterectomy so she could continue with work. 
Menstrual hygiene is a problem for all women who do long hours of outdoors labour but sugarcane cutters have no access to pharmacies, petty stores, toilets in vast open fields. Migrant worker families live in makeshift tents built along the fields. 
Around 250,000 sugarcane workers migrate to different parts of Maharashtra and Karnataka, estimated Gite. The migration makes it hard for healthcare workers to monitor the women's health, he said, though health camps have been conducted in villages with sugarcane work.
Few health workers visit work sites
The work hours, as Kokati said, are long: the MAKAAM survey revealed that 72% of women cutters reported working 13-18 hours a day; 98% said they have no fixed work hours and no weekly offs. 
Upto 44% of workplaces did not have any water facility, and 99% no toilets. Only 28% of women surveyed said they had access to clinics in the village they migrated to. Only half had availability of government hospitals in the village and only 31.6% said that there was a medical store nearby. 
Upto 54% of the women said that either they or their family members were sick with exhaustion, backache and skin infections during the year of the survey (2017-2018). Upto 75% of women complained of heavy menstrual flow. Other problems related to vaginal health such as itching (66%), burning (64%), foul smell (58%), swelling (43%) were also reported.
Only 4.7% of women reported that government nurse/ASHA workers visited their rents. Women often deferred consulting doctors till the menstruation disorder turned severe. Upto 61% of women thought these problems were "normal" and did not need to be taken seriously.
Sugarcane work is contracted to teams of two – usually a couple – and they get an advance payment between Rs 40,000 to Rs 1 lakh from contractors. When the workers return to their home villages, they seek out temporary casual employment, which is limited. Taking on harvesting work means that these families cannot undertake agriculture in their own villages – by the time they return home summer arrives and so does drought. Some of these families do buy and sell cattle or travel to nearby towns like Ambajogai or Latur to work in petty shops or grocery stores.  
Organisations like Navchetana Sarvangin Vikas Kendra, a not-for-profit based in Kaij, have been trying to create awareness about women's health issues for over a decade but this has yet to result in effective measures. 
"We have had several meetings in Beed with government officials as well as with the sugarcane factory owners and contractors who hire these workers, but nothing fruitful has ever come out of these. The fact is nobody cares about these women," said Manisha Ghule, founder and executive director of the organisation.
'Hysterectomy is the only permanent solution'
The biggest reasons cited for hysterectomies in the health department survey was dysfunctional uterine bleeding (DUB), followed by abdominal pain, white discharge and fibroids. The age group which had the most hysterectomies was 41 to 50 years, followed by 36 to 40. Over 90% of surgeries were conducted at private facilities.
The survey also recorded post-hysterectomy morbidities among these women such as backache, chronic leg pain, lower abdominal pain, loss of appetite, insomnia, depression and breathing difficulties.
Shingare recalls dealing with menstrual issues till she had hysterectomy. "My sari would be stained and sometimes the blood would creep down to my feet. The contractor would see this and still yell at me to finish work," she said.
Shingare also suffered from a uterine infection, said Kaushalya Thorat, a field coordinator with the Navchetana Sarvangin Vikas Kendra, who accompanied us on the field trip. At one time, the cane cutter had bled three months at a stretch. Gite was of the view that she likely had endometritis, a uterine infection that can be precipitated by chlamydia, gonorrhoea, tuberculosis or vaginal bacteria.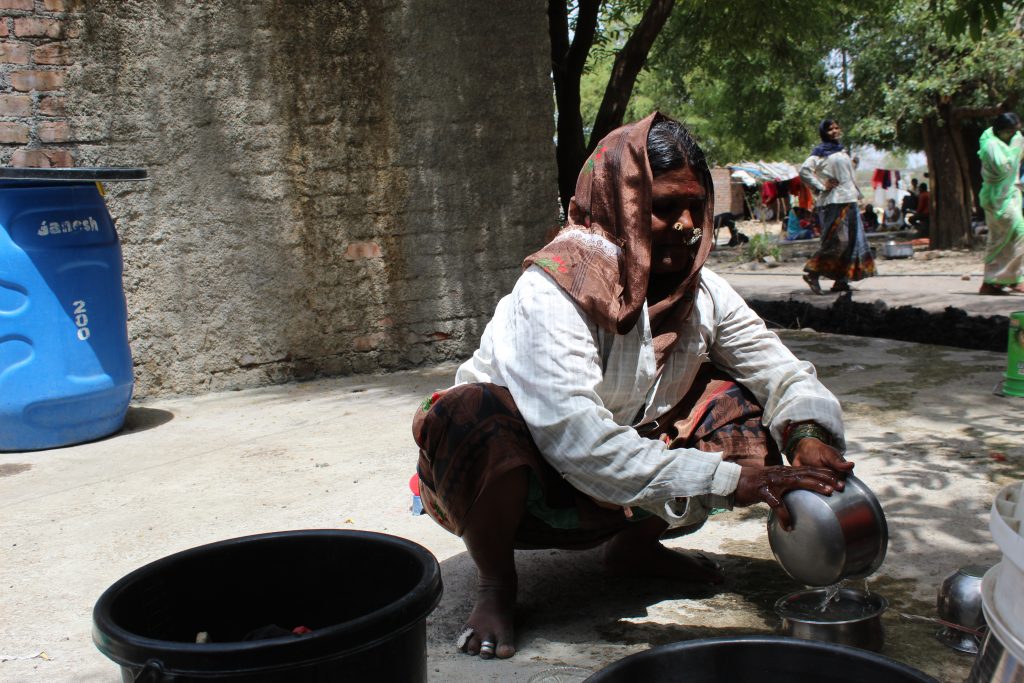 "I went to a private hospital in Kaij. The doctor there suggested that I remove the uterus as the infection had turned severe. I agreed to this to solve my problem permanently," said Shingare who was 32 when her uterus was removed. She still owes lenders Rs 40,000 for the loan she took for the procedure. 
"Without any thorough examination of the patient, doctors in private hospitals suggest hysterectomy which costs at least Rs 35,000. They create fear among these women by warning them that they could develop tumours and cancers," said Manisha Ghule, founder and executive director of Navchetana Sarvangin Vikas Kendra. 
Shingare continues to suffer undiagnosed stomach and body aches. She also added that her mother and her two daughters – all into sugar cutting work – deal with the same set of problems.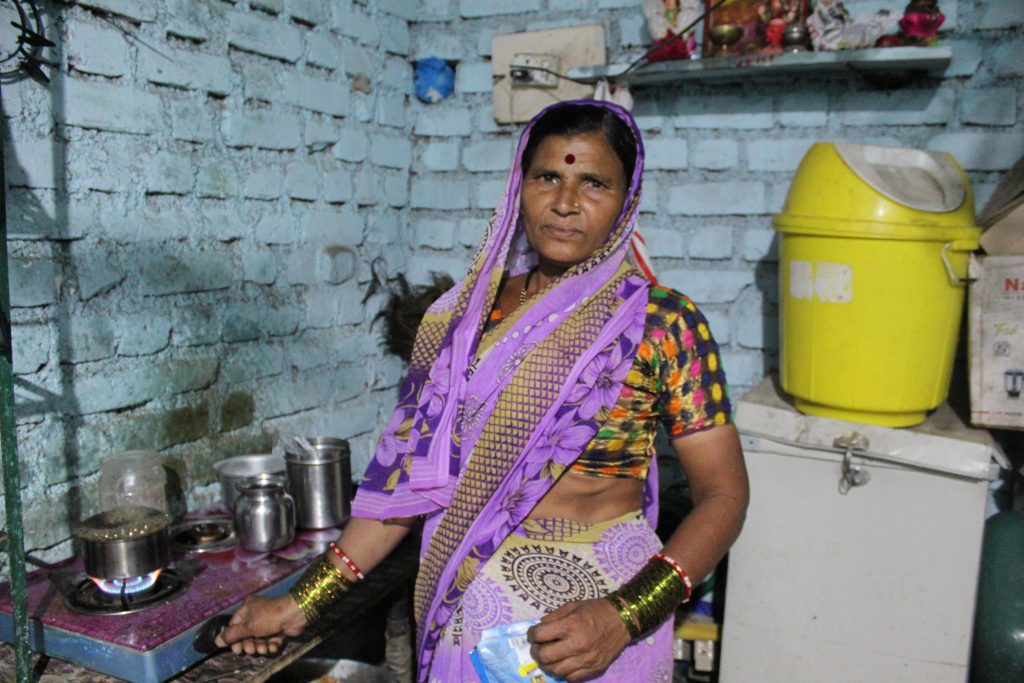 In Kumbhephal village of Kaij taluka, Kantabai Bharat Patekar, 50, goes for sugarcane cutting work with Savita, 35, her daughter-in-law. "We hold ourselves for hours till we can use the fields at night to relieve ourselves. Then there is the burning sensation when we pee and this gets worse during the monthly cycle. There is so much work we don't even keep track of our periods. If we suddenly start bleeding in the field we have no choice but to carry on working," said Patekar.
Both women have since had hysterectomies.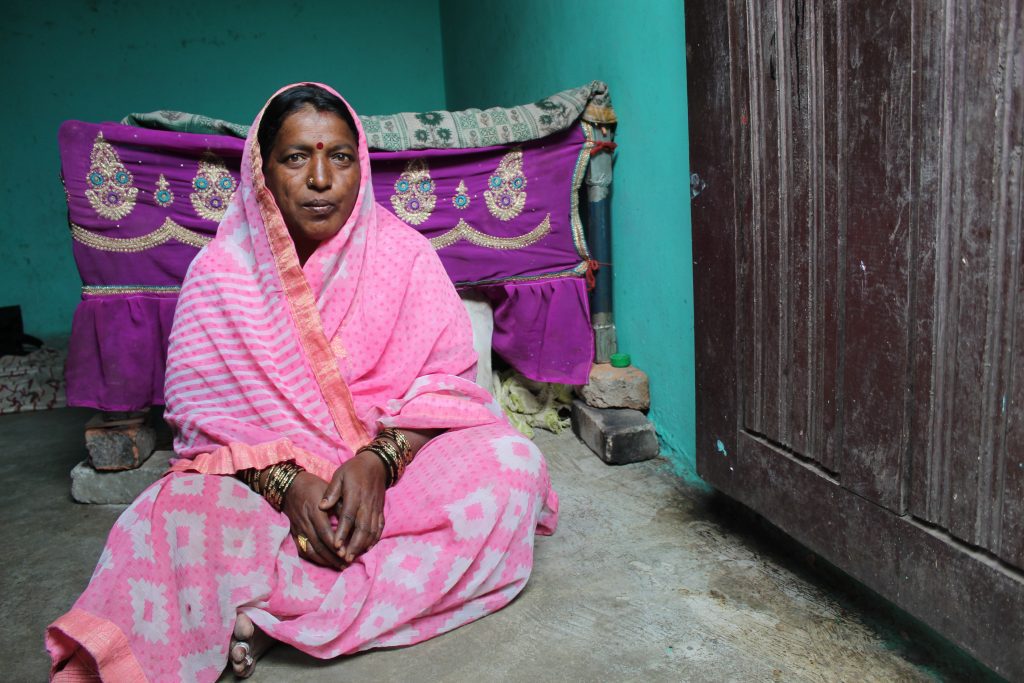 Both the women have been living with various infections and abdominal aches post hysterectomy. "I went to a government hospital in Ambajogai where the doctor told me that the infection had spread due to unhygienic period practices and advised me to get rid of my uterus," said Savita.
Miscarriage, premature birth
The lack of access to health facilities affects the women workers in other ways. Many of them shared stories of miscarriages and untimely births. One such story is of Kaushalya Mauli Kokate, 50, who gave birth while at work just seven months into a pregnancy.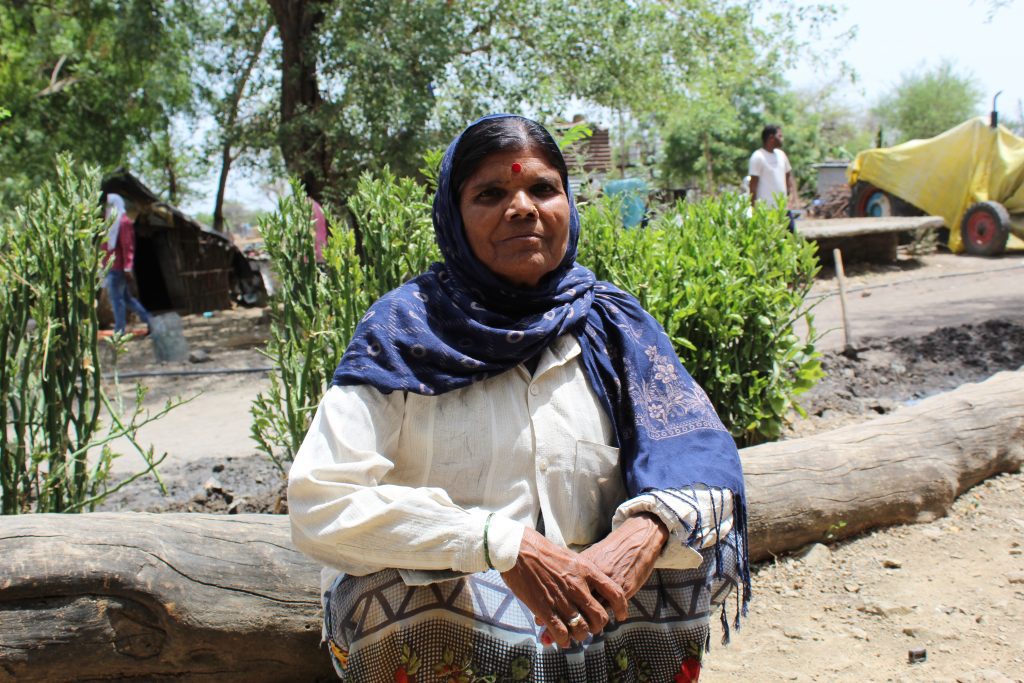 "I was 20 when I gave birth for the third time. I didn't even realise when my water broke. When the contractions grew I fell and it was my daughters, 8- and 7-years-old then, who helped me deliver. I cut the umbilical cord with my sickle," she said, adding that her fourth delivery too was in the fields. She too suffered from uterine infections and had a hysterectomy in her late 20s.
Other women complained of anaemia, fatigue, poor vision, joint pains and abnormal blood pressure. At least 30 women said government health facilities had inadequate staff, forcing them to seek out private clinics.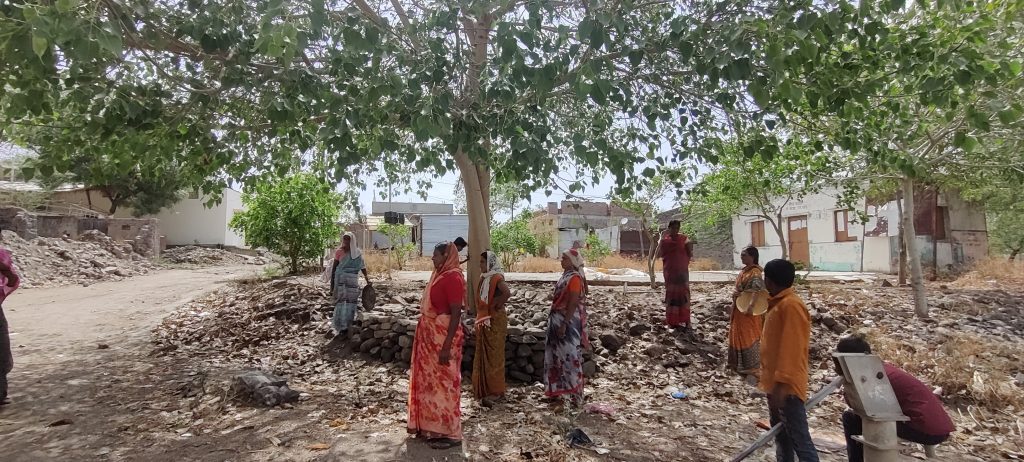 "We have been stressing upon the need of registering sugarcane workers for more than five years now. In 2019 when the controversy over hysterectomies in Beed erupted, the government finally set up a committee headed by Neelam Gorhe, deputy chairperson of the Maharashtra Legislative Council. It was around this time that we conducted the survey in Beed, Hingoli, Jalna, Latur, Nanded, Osmanabad, Parbhani and Solapur," said Manisha Tokle, president of Jagar Pratishthan, an organisation for gender rights, and the state coordination committee member of MAKAAM.  
In its report submitted to the Public Health Department, MAKAAM stressed the importance of health check-ups for every woman sugarcane worker in her home village, both before and after the migration.
"A proposal for mobile healthcare units and healthcare camps was submitted. A circular was also prepared on July 23, 2019 by the labour commissioner and health department that listed the most basic facilities for women sugarcane workers. But nothing happened," said Tokle. 
[This story is produced as part of the Laadli Media Fellowship ]
Support BehanBox
We believe everyone deserves equal access to accurate news. Support from our readers enables us to keep our journalism open and free for everyone, all over the world.