Why India Needs A Targetted And Gendered Education-Job Policy for AIDS Orphans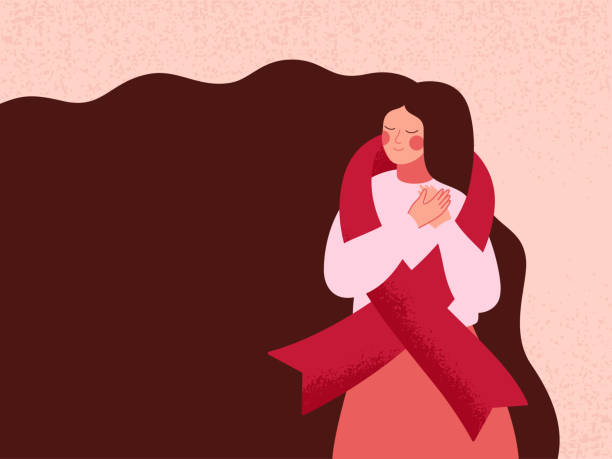 Kolkata: Tinni* is all of 15 but she is weighed down by many anxieties about her future. She meticulously lists these in her diary: How will she find a place to live once she becomes an adult? How will she fund her college fees? Should she give tuition? Or are elocution lessons better?
Tinni is an AIDS orphan from a poor family in West Bengal. She lives in a private home for children living with HIV in Kolkata because her extended family cannot afford to take care of her. Her sister and brother are being cared for separately by an aunt and an uncle. Once she turns 18, Tinni knows she will have to leave the shelter and fend for herself, with no guarantees of any kind of support, from the state or elsewhere, no idea of how she will study further, earn or survive.
Tinni will most likely have to live with her grandmother who has no resources to support her. "The caregivers here sometimes help girls find jobs but there is no certainty," said Tinni, all of whose needs are the childcare home's responsibility currently. 
Children living with HIV have to deal with precarity, especially in terms of health and social discrimination. Caring for them means an array of responsibilities – ensuring that they take their medicines on time, serving them nutritious meals to keep infections at bay, getting regular blood tests done to check haemoglobin and folate levels and to monitor CD4, a parameter that measures the patient's immunity. Few poor families can ensure this level of care.
This vulnerability stands multiplied for orphans, and among them, it is the girls who bear the double load of gender and stigma. We found in field interviews that they are often seen as liabilities by relatives. 
Tinni is among the 6% of West Bengal's 1500 children living with HIV who are orphans, as documented in a 2011 study conducted by the UNICEF's West Bengal office and the advocacy group, Bengal Network of People Living with HIV/AIDS. Upto 72% of the state's children living with the disease are from below-poverty-line families which means that state support and intervention are critical for their well-being.
This data itself is outdated, said experts. "As per district-level data collected from networks of HIV positive people till December 2021, there were at least 2,700 children living with HIV in West Bengal," said the Bengal Network's Kishore Shaw. 
The state government offers a yearly assistance of Rs 600 to each person living with HIV for ART treatment and this is only meant to cover the transport cost. Pregnant women who test positive are eligible for an additional Rs 800 but that too only for two successful pregnancies. But an AIDS orphan from a poor family in the state is pretty much left to fend for herself, struggling for access to nutrition, education, rehabilitation and shelter. They are looked after by the extended family or neighbours who themselves have no resources to care for a child with a chronic health condition. 
"It is the government's responsibility to respond to the needs of the population living with HIV/AIDS or their children. The government is shirking its responsibilities," said Samir Biswas, chairperson of North 24 Parganas network for people living with HIV/AIDS.
BehanBox interviewed four AIDS orphans, two girls who had lost one parent to the infection, and over 10 experts who maintained that stigma is the dominant social response to the HIV-infected, deterring them from seeking treatment. Poverty and the lack of access to medical facilities, including counselling, were the other major challenges, we found.
In 2020, there were an estimated 57,550 new infections in India, among which 10% was estimated to be among children below the age of 15 years. 
Currently, there are 42,000 adults registered with the coalition in West Bengal. Of them, 57% are women, and 43% men. "This is only the registered population. People are wary of associations as they are often stigmatised and discriminated against. Domestic violence, and property rights are additional problems," said Shaw. 
As is known, the human immunodeficiency virus (HIV) severely impairs the body's immune system and its most advanced stage of infection is the acquired immunodeficiency syndrome (AIDS). There is no cure for the condition but it can be managed by treatment regimens that combine three or more antiretroviral (ARV) drugs. 
India has 2.1 million people living with HIV, the third largest burden of the epidemic in the world, according to a 2014 UNAIDS report. While HIV treatment coverage was only 36 % in the country, 51% of AIDS-related deaths in Asia were reported from India. In 2019, there were over 58,960 AIDS-related deaths in the country. 
Despite the scale of the problem, there is no definitive state policy on the protection and care of infected children, no provision of institutional or other kinds of care to ensure their health, safety and wellbeing. With poor families unable to bear the financial burden of caring for them, most end up in care homes and orphanages.
In districts where the presence of civil society organisations is strong, children have been getting a monthly scholarship of Rs 2,000 since 2017. However, this was restricted to a few districts where activists worked closely with district magistrates, said Khitish Mondal, from community-based organisation South 24 Parganas Network. "Firstly, the demand-supply gap is huge when it comes to providing scholarships. If we send in a request for 150 children, assistance would be provided for over 30 children. Secondly, the programme remains non-functional for the past eight months." 
The lack of targeted government interventions to ensure education and employment generation for AIDS orphans is a big gap in the rehabilitation policy everywhere in India.
"The starting point for a comprehensive and coordinated state response is to acknowledge the burden of the disease," said Tania Das, director, Bhoruka Public Welfare Trust, a civil society organisation working to provide better lives to children infected and affected with HIV/AIDS. "Till today, deaths from HIV/AIDS are under-reported. The other most important premise to overcome stigma and discrimination is ensuring a strong foundation of education for the orphaned children."
The pandemic hit life-saving HIV services for children, adolescents and pregnant mothers, as Unicef reported. There are visible impacts on the dilution of a structured response on HIV/AIDS in the country amid the Covid-19 pandemic, said Mona Balani, board member of the National Coalition of People Living with HIV in India.  
However, an official of West Bengal State AIDS Prevention & Control Society (SACS) denied this. "Amid the pandemic, the training programmes are virtual. We have seen adequate participation from networks of people living with HIV/AIDS," said the official who did not wish to be named.
Of the 69,220 fresh HIV infections estimated nationally by the Centre's National AIDS Control Organisation in 2019, West Bengal stands fourth highest in new infections. West Bengal remained among 19 other states which accounted for 90% of the country's new infection burden. Upto 3.31 % pregnant women who need ART live in West Bengal.   
Though India has been dealing with HIV infections since 1986 and there is greater awareness about its causes and treatment, it is still a highly stigmatised condition. This stigma is passed on from the infected parents to their children and the cycle of marginalisation continues, and this is especially the case with girls. 
One impact of the stigma is that it is hard to put a definitive number of people who are infected or die of AIDS. "The [available] data is not exhaustive. Till date, deaths from HIV/AIDS are a matter of stigma. So it is obvious that the data is not representative of the real scale of deaths. People suffering from HIV/AIDS may die of other immediate infections. Those deaths are never recorded as HIV/AIDS deaths," pointed out Das of the Bhoruka Trust.
This stigma also means that extended families do not want to take on AIDS orphans. Most poor families usually approach civil society organisations or child welfare committees, autonomous bodies overseen by state governments, for help. Currently, there are no dedicated government-run child care homes for children infected or affected with HIV in West Bengal. Das is of the view that the government needs childcare homes classified on the basis of the condition they are suffering from. 
"It is not enough to house children suffering from say thalassemia with those infected with HIV/AIDS. There is a need for a response based on the specific needs of the condition of the children. Otherwise, their needs go ignored," she said. 
The government official we spoke with, however, said that mainstreaming would be a challenge if there are separate homes based on specific conditions.     
There is not enough policy effort for the comprehensive mainstreaming and rehabilitation of policymaking for AIDS orphans, said Biswas of the North 24 Parganas network. Most of the aid for poor infected children came from private donors. "But this is not the help that people living with HIV/AIDS are looking for," he said, stressing on the need for a defined state policy on care for vulnerable children.
'Discrimination against girl orphans'
Just before noon, Rani*, 8, often sits at the window of the child care facility that is her home in Kolkata, humming to herself, lost in thoughts. This time of the day, she says, she sets apart to remember her mother. The child of parents who died of HIV/AIDS infection, and herself infected, Rani has been at the home for five years now. Her mother had brought her here from the family home in North 24 Parganas district in southern West Bengal and died soon after. Rani barely remembers her father who died when she was five.
"I do not know if she liked songs but whenever I miss my mother, I sing. I also write letters to her and tell her how good she was. I keep them under my pillow and later tear them up because I don't want anyone to see them," said Rani, pausing to straighten the hem of her red frock as she sat cross-legged on the terrace. 
The World Bank had observed that infection rates were dependent on unequal power relations and the low status of women.   
"The scale of discrimination is unprecedented when the AIDS orphan is a girl. We have seen from experience that relatives are more reluctant to take their responsibilities as compared to boys. With girls facing double marginalisation, there is an immediate need for the state to come up with a gendered response in terms of rehabilitating AIDS orphans," said Das.    
Most 'parent-to-child-transmission' cases occur during pregnancy, childbirth or breast-feeding. Data show over 20,500 pregnant women in India need ART  to prevent this transmission. Statistics from the National Family Health Survey – 5 show that women have more knowledge of HIV/AIDS – 30.8 % in the urban areas, 12.3 % in rural areas – as compared to men – 21.3 % in urban areas and 12.8 % in rural areas in West Bengal. However, women share a major share of the "blame" for a couple's infection.
"When pregnant women know they are infected, it becomes difficult for them to disclose it to their family members. Often, they resort to traditional medicine. Although ART is manageable, it remains inaccessible because of the stigma. Families often simply stop treatment. Though the state government is doing its bit, services remain limited," said Balani. 
Need to ramp up diagnosis, education, training
A big challenge of identifying infected children is that they are often tested only when they fall very sick, said a government official requesting anonymity from West Bengal's SACS. "Firstly, a significant number of people do not come forward for fear of stigma. Even though there is a need to know the burden of children infected with HIV, it is difficult as they are minors."
Sundari*, an AIDS orphan, is 16 and she wants to become a "police officer" when she grows up. "But I worry I will lose the chance because I am infected with HIV/AIDS. I hear that it may be the case," she said aware of the social discrimination faced by those infected though the HIV/AIDS Act 2017 prohibits it in all spheres. "I have to be focussed. An aunty who visited our home told us to write down our dream profession on a piece of paper and keep it underneath our pillow. Sometimes, I do that, or put it up on the wall. If I do not get into police service, I will do whatever I get." 
Pointing out the urgent need to initiate a structural change around the rehabilitation of girl AIDS orphans, Mondal said the government intervention in terms of supporting AIDS orphans through scholarships and vocational training remains low.  
"There is a need to massively ramp up vocational training and scholarships for AIDS orphans because the massive stigma further pushes girls into poverty," said Mondal. "The aid is nothing compared to the scale of assistance that is required. The drop-out rates are also massive. Given the poverty-stricken households, how can we expect relatives to continue looking after them."
All the experts that we spoke to said that drop-out rates are the most common for adolescent girls and before they can finish Class 10, usually 12-16 years of age. The immediate reason cited was acute poverty in their households. 
When she was about four or five years old, Sundari lost her father and a few years later, her mother too. Eventually, she was brought to the home by her maternal uncle. Asked if she feels like going back home to her uncle and extended family, she said "no". The childcare home is her safe space. 
"I do not feel like going home anymore. I am fine here. I have to take the ART medicine. We take turns every day to give the medicine to one another, sitting in a circle. But at school, we do not discuss this. We do not talk about this," she said. 
*Names changed to protect identities. Exact names of their villages and the location of childcare homes and schools too have been left out for the same reason.
Support BehanBox
We believe everyone deserves equal access to accurate news. Support from our readers enables us to keep our journalism open and free for everyone, all over the world.